Success Stories
Success Stories
Monique Hudson–Creations By Monique
Art Inspired Jewelry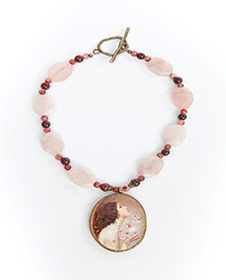 "One of my most successful business stories is that I met a woman at my first EXPO who was a local artist. It came to me as I was talking to her that I could put her artwork on my pendants. She loved the idea and actually has sold my pieces. She emails images of her artwork and I decoupage the printed version onto my necklaces. She buys them from me and then sells them herself. Her artwork and my jewelry making has formed an unique business and personal relationship."
Visit Monique's website for more information: www.creationsbymonique.net
---
Diane Mauro– It'll Be Brittle
It'll Be Brittle, bringing back childhood memories!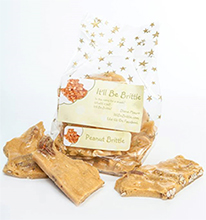 "I have been making peanut brittle for over 20 years for family friends and coworkers. My husband's grandma always kept it in her house when he was a kid. He says my brittle brings back good memories … I find many people who try my brittle say the same thing. I enjoy bringing smiles to people's faces when they eat the brittle. I enjoy what I do and that's why I want to continue to grow It'll Be Brittle as a business." -Diane Mauro
Diane's favorite product is her Pecan Brittle. "I especially love the Pecan Brittle…it is sweet and reminds me of pecan pie." Visit and "like" her Facebook page: https://www.facebook.com/ItllBeBrittle
---
Wendy Bialow – Wendy Bialow Graphic Design

"Cheering customers are my inspiration. Customers thanking me for inventing this product are my inspiration. Customers extolling the virtue of my product to their friends and family are my inspiration. Customers who even love the name I came up with for my product are my inspiration. Customers who are as excited for me as I am for myself are my inspiration!" – Wendy Bialow
Never lose your eyeglasses in your pocketbook again! Want this product? Visit her website: www.peephold.com
---
Roslyne Johnson – MayaIndia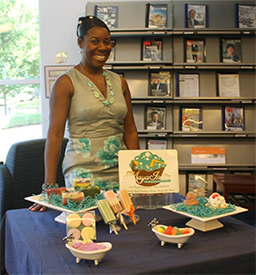 "MayaIndia is a dessert inspired personal care line of bath and body products that started in 2004 as an outgrowth of my corporate gift basket business, Gorgeous Gifts and Gourmet Goodies, which began in 2000. MayaIndia is named after my two daughters, Sade Maya and Ayanna India. They were both experiencing dry skin issues and around the same time I was looking for a spa line to include in my pamper gift baskets. I began experimenting with various butters and oils and created our signature product, Body Frosting, which helped eliminate their skin issues. I shared my products with friends and family and MayaIndia was born!"- Roslyne Johnson
"Although we create lots of products that can be found in many stores like Shea butter blends, body oils, sugar scrubs, bath bombs and soaps- ours are handmade allowing us control over the ingredients. For that reason I love ALL of our products. However, I am most proud of my dessert line of soaps that are a very realistic imitation of cupcakes, donuts, cookies, brownies and much more. The look on my customers' faces when they discover my products are soap and can't be eaten is priceless!"
For a look at MayaIndia's products, visit their website: http://mayaindiaspa.com.
---
Jena Turner – BREATHE
Gifts that inspire your home and workshops that inspire you!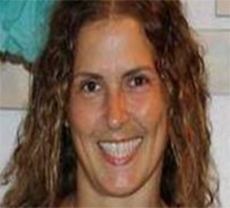 "I enjoy reconnecting with the [EXPO] ladies that I get to see year after year. If only once a year, it's like you haven't skipped a beat. Some of the people we met at the EXPO have continued to support us throughout the year. The EXPO is like a face-to-face advertisement. It's better than a full page ad, because people see who stands behind the business—right onsite."
Drop into her store at 116 East Main Street in Port Jefferson to say hi or visit her website at www.breatheinspiringgifts.com/shop
---